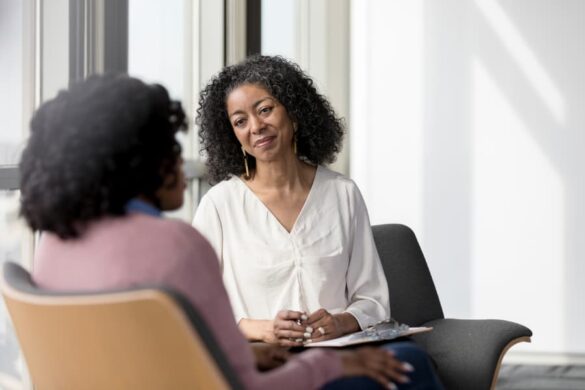 For over 40 years, Liberty Resources Home Choices has been helping seniors and people with disabilities in the Philadelphia metro area and eastern Pennsylvania to live independently within the community. As a fully bonded and insured home care agency, we provide trusted home and community-based assistance. Our goal is to provide individuals with intellectual and developmental disabilities with the behavioral support systems they need to live with dignity and autonomy. We're proud to offer an array of behavioral support services in partnership with the Pennsylvania Office of Developmental Programs.
What Is the Pennsylvania Office of Developmental Programs?
The Office of Developmental Programs (ODP), which is part of the Department of Human Services, ensures those with intellectual and developmental disabilities are provided with behavioral and other services sponsored by the state. Diagnosis of intellectual disability is based on the results of standardized testing administered by medical professionals. Organizations and agencies, like Liberty Resources Home Choices, have the privilege to administer behavioral support for qualifying ODP participants. Through this collaboration, we can give participants access to a variety of our services, such as personal care and lifestyle support.
Who Qualifies for Behavioral Support?
Behavioral support under ODP is open to those 21 years of age or older and no longer covered under the public school system. During a scheduled appointment, we provide comprehensive needs assessments and develop or revise a behavioral support plan that includes support strategies and healthy management skills. We also plan and carry out necessary training and interventions for caregivers and Liberty Resources Home Choices staff based on the participant's level of required care.
Home and Community Behavioral Support
Liberty Resources Home Choices has a proven track record and reputation for being one of the most reliable and compassionate agencies in the Philadelphia and Lehigh Valley areas. We can assist with an array of services for ODP participants that fall under the behavioral support umbrella, including:
Lifestyle Support
Lifestyle support encompasses a wide range of assistance from in-home caregivers who visit participants based on their needs and routine. This help can involve meal preparation, light housekeeping, and laundry assistance. It may also entail helping participants run errands or taking them to appointments and medical checkups.
Respite Care
The caregivers of ODP participants may also be eligible for short-term emergency and 24-hour respite care. This reprieve lets critical caregivers rest or have coverage in the event of an emergency.
Social Groups
Our trained and certified staff members also facilitate and host different weekly social groups and activities at our office locations. This kind of engagement and exposure can help ODP participants create stronger community bonds and social networks.
Skills Training Classes
Education and training are key components of any behavioral support plan. The skills classes and sessions we offer are student-centric and vary but often include: 
Self-advocacy and personal management
Financial literacy
Cooking and nutrition
Consumer rights
American Sign Language (ASL)
Beyond our in-house training and workshops, we enable access to Sweat Fitness gym membership discounts as well as designated yoga studio discounts. These connections further enhance the physical health and independence of the individuals we serve.
Food Pantry and Thrift Shop
Everyone can take advantage of our Philadelphia location's volunteer-run food pantry and thrift shop. We want to ensure all people have access to nutritiously balanced food and affordable clothing.
Transportation service to our group sessions and classes is also available through Liberty Resources Home Choices so that participants arrive safely and comfortably to engagements. Guaranteed transportation ensures the individuals we serve can achieve the goals outlined in their behavioral support plans. 
Additional Support
We offer other programs that ODP behavioral support participants can take part in, such as:
Low-vision and blind social and support groups
Low-hearing and deaf social groups
Youth mentorships
Mental health peer support groups
Housing counseling services
We take pride in helping seniors and those with intellectual and physical disabilities to remain as independent as possible.
Get Information About ODP Behavioral Support
Liberty Resources Home Choices is here to help behavioral support participants of the Office of Developmental Programs in eastern Pennsylvania and the Philadelphia metro area. Our highly qualified and trained caregivers, registered nurses, and in-house staff are here to help you thrive. To learn more about ODP and other Department of Human Services partnerships we facilitate, contact us today.