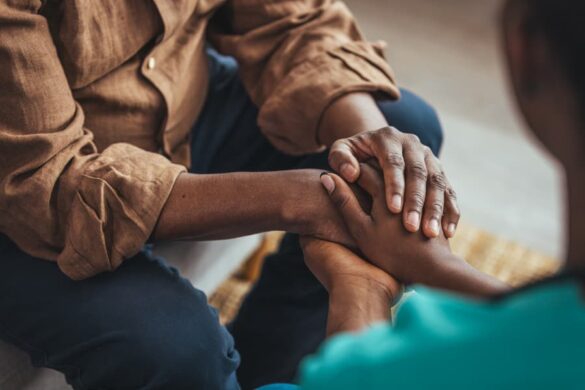 We support you on your journey toward starting or maintaining an independent lifestyle. Liberty Resources Home Choices proudly serves aging and disabled community members in the Philadelphia metro area. Learn more about our history, our caregivers, and how our home care agency got started as part of our parent organization, Liberty Resources.
Our Home Care Agency
Backed by decades of experience, Liberty Resources Home Choices provides trusted home care services to seniors and people with disabilities. Our goal is to ensure that a home care option is available that mirrors the Independent Living Philosophy – a belief that everyone has a human right to live in and contribute to the community with dignity, independence, and control over their own lives.
Here are some fast facts about our organization:
We are run by people with disabilities
We advocate for civil rights, accessibility, affordable housing, and more
We offer housing counseling services for those buying a new home
We assist in tenant/landlord and fair housing rights issues
Along with in-home caregiving services, Liberty Resources Home Choices offers supplemental resources. A food pantry and thrift shop are available to those in need, as well as in-person and virtual social groups to foster meaningful connections and community engagement.
How We Got Started
The independent living movement is the foundation of our proud history. Liberty Resources Home Choices is a division of Liberty Resources. As the primary Center for Independent Living in Philadelphia, PA, Liberty Resources is a not-for-profit, consumer-controlled organization. It advocates for all people with disabilities and is focused on helping those in need find ways to maintain an independent life. They work individually and collectively to ensure civil rights are upheld and there is equal access to all aspects of life within the community.
Our parent organization's core services include:
Advocacy: We help people with disabilities learn how to advocate for themselves and the things they want.
Information and referral: We connect individuals and families with the resources they need.
Peer support: We match disabled individuals with peer partners who can relate from a place of personal experience.
Transitioning/youth services: We educate people about their independent living options and help nursing home residents move into their own homes within the community.
Skills training: We help people learn how to live independently after moving into a personal residence for the first time.
In addition to these offerings, Liberty Resources manages other essential support services throughout the community through connected organizations, such as Liberty Resources Home Choices.
Our Caregivers
Non-medical caregiving support can be scheduled on a part-time or full-time basis to meet the diverse needs of seniors and disabled individuals. Well-trained and compassionate, our caregivers assist in a variety of activities to aid a person's normal daily routine. This may be done in several ways, including:
Personal care
Lifestyle support
Homemaking services
Respite care
As a home care agency, we are truly dedicated to a person's right to choose their attendant and the ways in which they assist. Additionally, we match people with caregivers who are as passionate about our mission as we are. The testimonials from the people we serve speak for themselves and are evidence of our success as a home care agency over the years.
A History of Quality Employment
Liberty Resources Home Choices welcomes caregivers at any stage in their career as part of the team. We select caregivers who are dedicated to supporting our mission and members of the community. Full-time and part-time shifts are available, as well as flexible options for employees looking for work that fits around their busy schedules. Some advantages of working with us include:
Health insurance after qualification
Continuing education opportunities
Training events
Local service areas close to home
We are a fully bonded and insured organization that supports every employee. Liberty Resources Home Choices hires direct care workers, Licensed Practical Nurses (LPNs), Certified Nursing Assistants (CNAs), and other caregivers. Inquire within for current opportunities.
Learn More About Liberty Resources Home Choices
We are dedicated to your independence. Liberty Resources Home Choices has offices in Philadelphia and Allentown, PA. For more information about our organization or to find a caregiver, contact us today.