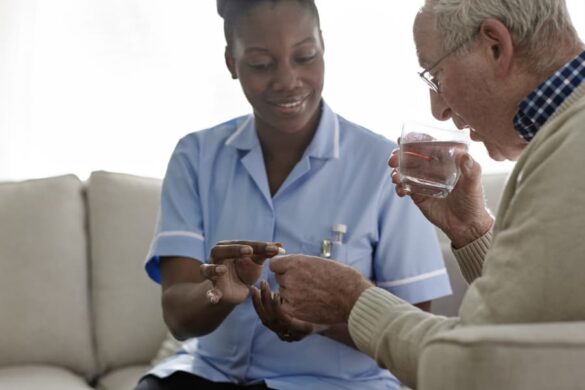 Actively caring for a loved one with a disability can be a highly rewarding endeavor. But for someone who needs support around the clock, it also can be challenging to find time to take care of yourself. Create a balanced plan for your loved one in partnership with Liberty Resources Home Choices. Our organization offers in-home respite care services that support family caregivers and their loved ones across the Philadelphia metro area, as well as communities in Eastern Pennsylvania.
About Respite Care
Respite care is designed to give family caregivers a temporary break, while the person living with disabilities continues to receive the support they need. Using these services can strengthen the level of support you're able to give, as well as combat feelings of being overwhelmed and stressed. Cleveland Clinic outlines many ways to prevent caregiver burnout, but making respite care part of the overall plan can provide significant relief. These services can give you the chance to do the following:
Relax when you start to feel physically, mentally, or emotionally exhausted
Go to work throughout the week
Run errands and take care of your home
Go to your own doctor's appointments and other engagements
Vacation or spend time with friends and family
With the comfort and peace of mind that comes with our respite care services, you can feel confident that your much-needed time off won't negatively impact your loved one.
Creating a Personalized Care Plan
Through Liberty Resources Home Choices, you have full control over your care plan. We offer in-home respite care on an hourly or as-needed basis. You can schedule visits for certain afternoons or several days or weeks at a time – your breaks can be as long or short as necessary.
During an in-home consultation with a member of our Enrollment Team, we'll discuss your loved one's needs and the types of support services they require. While many disabled individuals and seniors need only a little help to continue living independently, others may need a greater level of support. Our caregivers are prepared to assist in the ways that work best for your loved one.
Making Emergency Arrangements
Balancing your own care with our services is highly beneficial in the long run. While many caregiver breaks can be scheduled in advance, it's also important to prepare for unexpected circumstances. Should an emergency arise or you need to take an unplanned trip, putting a care plan in place well ahead of time can help ensure your loved one receives the trusted, compassionate support they need from a caregiver they trust, no matter what life brings.
Our In-Home Caregiving Services
At Liberty Resources Home Choices, we cater to a wide range of needs through our services and our caregivers are on call 24/7. Our team knows how important it is for everyone involved with the individual's care to stay informed. We provide timely status updates after each visit, fostering seamless transitions between our caregivers and their family members.
Many disabled individuals and seniors need help with everyday self-care, and our team is trained to assist while maintaining dignity and respect. Our personal care services include:
Dressing and grooming
Bathing and toileting
Incontinence care
Safety and fall prevention
Mobility and transfer assistance
Medication reminders
We also offer a host of lifestyle support services to help disabled individuals and seniors maintain a normal, healthy routine each day. These include:
Light housekeeping and laundry
Bedding changes
Grocery shopping
Meal preparation and nutrition
Transportation services
Light exercise and outdoor activity assistance
Our goal is to help your loved one live as independently as possible, and each assigned caregiver is fully vetted to ensure individuals are matched up with someone they trust. They're also screened for compassion, competence, and integrity – just a few of the qualities we feel are most important in a caregiver.
Schedule Respite Care Services for Your Loved One
Work with our team to ensure your loved one receives the care they need when they need it most. Liberty Resources Home Choices is in Philadelphia and Allentown, PA, and our Enrollment Team is available to answer any questions you may have about us or our customized care plans. To schedule an in-home consultation or to find out more about scheduling respite care services, contact us today.