Careers in the Home Care Industry in the Philadelphia Metro Area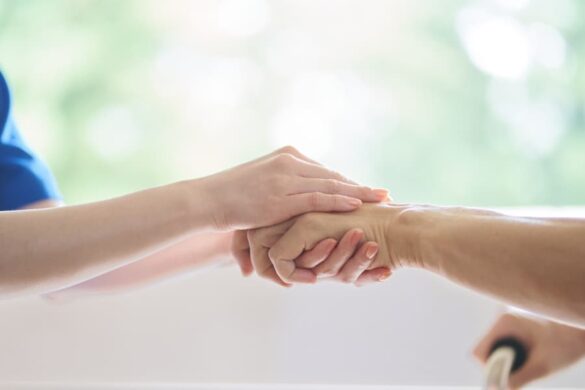 A home care career can be a wonderful choice for anyone looking for meaning and purpose in their profession. Caregivers work with individuals who have physical and mental limitations, assisting them with their daily tasks, such as home cleaning, errands, and other chores. Located in Allentown and Philadelphia, Pennsylvania, Liberty Resources Home Choices offers those with a passion for helping others the opportunity to join our team as direct care workers.
More about Liberty Resources Home Choices
At Liberty Resources Home Choices, we believe all individuals deserve the opportunity to live in their community with dignity and independence no matter the physical or mental disabilities they may have. We enable individuals to maintain control over their own lives by offering compassionate home care services.
Since its establishment, Liberty Resources Home Choices has followed the mission and vision of its parent company Liberty Resources, a non-profit organization. They stand by the idea that independent living is a right for all people with disabilities. For over 40 years, we have supported the philosophy of independent living for all of those living throughout the Philadelphia metro area.
Reasons to Join Our Team
At Liberty Resources Home Choices, we pride ourselves on providing quality care to those who need it. While specialized home care services to seniors, people with disabilities, and their loved ones are a major part of our operation, our core values go well beyond services. As a result, our direct care workers reap the rewards of knowing they aid seniors and people with disabilities in more ways than one. Some reasons to consider joining the team at Liberty Resources Home Choices include:
We Employee People with Disabilities
At Liberty Resources Home Choices, we don't just preach independent living for those with disabilities — we live it. For instance, many people with disabilities serve on our staff. Following their example, we are reminded of what we are working for and how far we've come in assisting seniors and those with disabilities to regain their independence.
We Stand Up for What We Believe In
Many members of the Liberty Resources Home Choices team chose to work here because they believe in what we are doing. We stand up for what we believe in and advocate for several movements, including civil rights, better accessibility, and affordable housing. Our goal is to amplify the voices of those who traditionally are often not heard.
We Offer a Wide Range of Resources
In addition to our core services, we also provide an assortment of supplementary programs and services all intended to help improve the quality of life for our patients. Other services we provide include:
Professional Benefits
Liberty Resources Home Choices relies heavily on its employees, not just because they are exceptional at the care they provide, but because without them, we would not be able to accomplish our mission. We select team members who are dedicated to our cause and serving members of the community. To show our appreciation, we offer the following benefits to our employees:
Health insurance
Life insurance
Continued educational opportunities
Advanced training and certifications
Appreciation events
Wellness program access
Paid time off
Paid overtime
Local service area
We offer employees full-time and part-time shifts as well as flexible options for employees who wish to contribute to our cause whenever they can.
Opportunities for Caregivers at Liberty Resources Home Choices
If you believe your core values align with ours, we highly recommend you join our team at Liberty Resources Home Choices. Located in Allentown and Philadelphia, PA, we are a fully-bonded and insured organization that proudly supports every employee. Opportunities to join our team include direct care workers, Licensed Practical Nurses (LPNs), Certified Nursing Assistants (CNAs), and other caregivers. For those interested in becoming a part of the Liberty Resources Home Choices family or learning more about the home care career opportunities we offer, please contact us or apply online today.