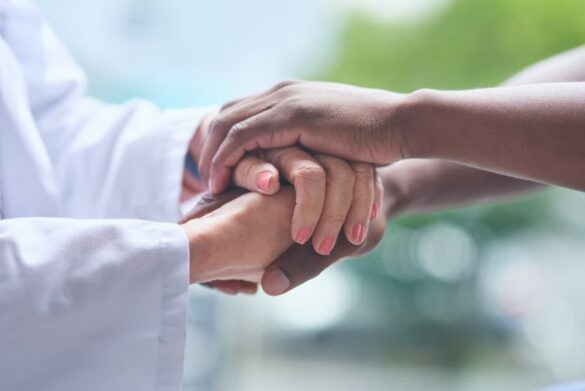 If you're looking for a meaningful career with an organization that's rooted in community service, consider becoming a direct care worker with Liberty Resources Home Choices. Our home-care agency offers non-medical services to seniors and people with disabilities throughout the Philadelphia metro area in Pennsylvania. Learn more about what our caregivers do and how you can get involved.
What Does a Caregiver Do?
Caregivers provide varying degrees of assistance to those in need. This may be someone with an injury, disability, or chronic illness, who requires at-home assistance. It may also be an aging adult or a person with intellectual or physical disabilities who is unable to safely live independently. While many family members often fall into a caregiving role, home care agencies like ours employ direct care workers with various areas of expertise. This includes licensed practical nurses (LPNs), certified nursing aides (CNAs), and personal care attendants.
The direct care workers at Liberty Resources Home Choices are requested on an hourly or as-needed basis to support our personalized care plans. These professionals provide reliable in-home services related to the following:
We also work with families to provide respite care. Designed to give family caregivers a reprieve from their responsibilities, respite care is a vital resource that helps strengthen the support system for their loved ones. Our organization also provides transportation to social and recreational activities, such as our skills training classes and accessible yoga sessions.
Top Caregiving Qualities
As a direct care worker, you're meeting the physical and emotional needs of someone else and often working with their family members, as well. It takes a truly dedicated, empathetic person to fulfill this role, and Liberty Resources Home Choices is proud to say that our direct care workers are among the most trusted in the area. Among the many traits of a good direct care worker, some of the top qualities include:
Attentive: Knowing what needs to be done is the foundation of our work. Direct care workers listen to the person and family members to ensure their needs are met and preferences are taken into account.
Engaged: Caregiving involves much more than service – it's also about building relationships and ensuring the person can stay connected with their friends and loved ones.
Compassionate: For some people, asking for help may feel like a loss of independence. Caregiving takes a great deal of patience and empathy to ensure positive outcomes.
Communicative: Clear communication between the direct care worker and their client or the family is vital to a healthy partnership. This helps ensure needs are adequately met and any changes in the care plan are taken into account.
Reliable: Seniors and people with disabilities trust their direct care workers to help them at home. From arriving on time to handling tasks with confidence, caregivers must be dependable to ensure the comfort and well-being of the person.
Respectful: Many people have specific preferences regarding their housekeeping methods and personal care needs. Respect for the person, their home, and their belongings is a top priority of a good caregiver.
How to Become a Direct Care Worker With Liberty Resources Home Choices
Consumer choice is a priority at Liberty Resources Home Choices. This means we help seniors and people with intellectual and physical disabilities find ways to live as independently as possible in the comfort of their homes. Our organization focuses on bringing the power of choice to everyone we serve, allowing them to remain a part of the community they love and empowering them to exercise control over their lives.
A division of Liberty Resources, the Center for Independent Living in the Philadelphia area, Liberty Resources Home Choices is always looking for direct care workers to join the team. We serve most of Eastern PA and continually screen job applicants beyond current demand, ensuring quick access to those in need. Employment benefits include:
Flexible shifts available day or night, seven days/week
Local service area
Health insurance
Life insurance
Paid time off (PTO) and paid overtime
Weekly paycheck
Extended training and education opportunities
Wellness Program access
Appreciation events
Our organization is fully bonded and insured to support our employees through each step of their employment. Full-time and part-time positions for direct care workers are available, and applicants must pass a criminal background check, as well as child abuse clearance, Office of the Inspector General check, and other evaluations. Our offices are in Philadelphia and Allentown, PA. For more information on how to apply, contact us to speak with an HR representative.