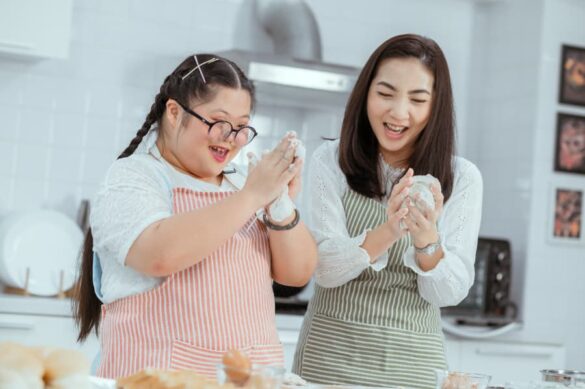 The Pennsylvania Office of Developmental Programs (ODP) makes it possible for those with intellectual and developmental disabilities to gain valuable services. At Liberty Resources Home Choices, we take great pride in providing seniors and those with disabilities with support sponsored by the ODP. Located in Allentown and Philadelphia, Pennsylvania, our caregivers offer top-quality care and lifestyle support to enable all in these communities to live meaningful and dignified lives.
What is the Pennsylvania Office of Developmental Programs?
The Pennsylvania Office of Developmental Programs is a part of the state Department of Health Services. It strives to help state residents lead safe, healthy, and productive lives through equitable and outcome-focused services. The ODP advocates for and ensures that an array of health and wellness support, such as personal care and lifestyle support, are available. This government agency focuses on ensuring seniors and those with intellectual and developmental disabilities, such as autism spectrum disorder, are assisted by partnering agencies like Liberty Resources Home Choices.
Home Habilitation
The ODP supports home habilitation services, which can be provided by Liberty Resources Home Choices. We offer lifestyle support for those with disabilities, including:
Meal Preparation
We make sure meal planning and preparation are special times. Our direct caregivers can prepare or help you prepare nutritious meals you love. This service ensures homemade meals are available at any time in your kitchen. We work with you and your family members to find recipes that are satisfying, culturally appropriate, and healthy.
Light Housekeeping
A cared-for and maintained household is important for your safety, health, and well-being. Lifestyle support also includes help with light housekeeping, such as dusting, laundry, and linen changes. In addition to enhancing your physical state, assistance with these daily activities will help with your mental state as well.
Groceries and Shopping
We can also help you with shopping for groceries at your favorite local market, along with prescriptions and other items you may need for personal and home care.
Exercises and Activities
Taking care of your physical health is very important for your body and mind. Lifestyle support means caregivers can help you do the physical activities you enjoy, such as walking and other outdoor activities, or playing cards and putting together puzzles.
These are just a few of the lifestyle services Liberty Resources Home Choices provides in partnership with the ODP.
Homemaker and Companion Services
The ODP also encourages seniors and those with intellectual and physical disabilities to seek homemaking and companion care. Liberty Resources Home Choices strives to fulfill this through our personal care services that can help individuals maintain their independence and dignity. Personal care support covers:
Bathing, Dressing, and Grooming
Caregivers help with everyday tasks to ensure you safely bathe and groom to feel and look better.
Toileting and Incontinence Care
Seniors and individuals with disabilities may need some assistance with toileting, so our professional and supportive caregivers can help with these and other related tasks.
Medications Reminders and Fall Prevention
Liberty Resources Home Choices helps with medication reminders and fall prevention, so you stay healthy and safe. We can prepare weekly or monthly medi-sets and reminders so you take the necessary drugs at the right time. We also help prevent falls at your home by installing handicap showers and providing recommendations about safety grips and secure railings along any stairways or inclines.
We know you want to live your life to the fullest and there are many other personal care services we offer that fall under the ODP rubric. We are glad to offer this kind of support on a regular or intermittent basis.
Transportation
The ODP also advocates for transportation services for seniors and individuals with disabilities. Both our lifestyle support and personal care services can include transportation services to necessary appointments, enabling you to arrive on time, safely, and comfortably. They can also include rides to community events so you can enjoy yourself and stay connected with family and friends.
Community Support and Habilitation
Pennsylvania's ODP also promotes community support and habilitation, both of which Liberty Resources Home Choices offer. We want to make sure those with disabilities and seniors can engage in social activities and welcome all to partake in the groups we organize, which are available on-site and virtually.
Education Support
We know that learning new skills is important, which is why we have skills training classes to make sure older adults and people with intellectual and physical disabilities live informed lives with dignity. Our classes continually change, but some of our past offerings include money management, nutrition and cooking, and American Sign Language. These education efforts align with the initiatives of the ODP. 
Get Support with Liberty Resources Home Choices
If you use the Office of Developmental Programs in Allentown and Philadelphia, we are here to help you gain the services you deserve. Liberty Resources Home Choices offers a wide array of in-home and community-based services for both seniors and those with physical or intellectual disabilities. To learn how we can help you or a loved one, contact us today.